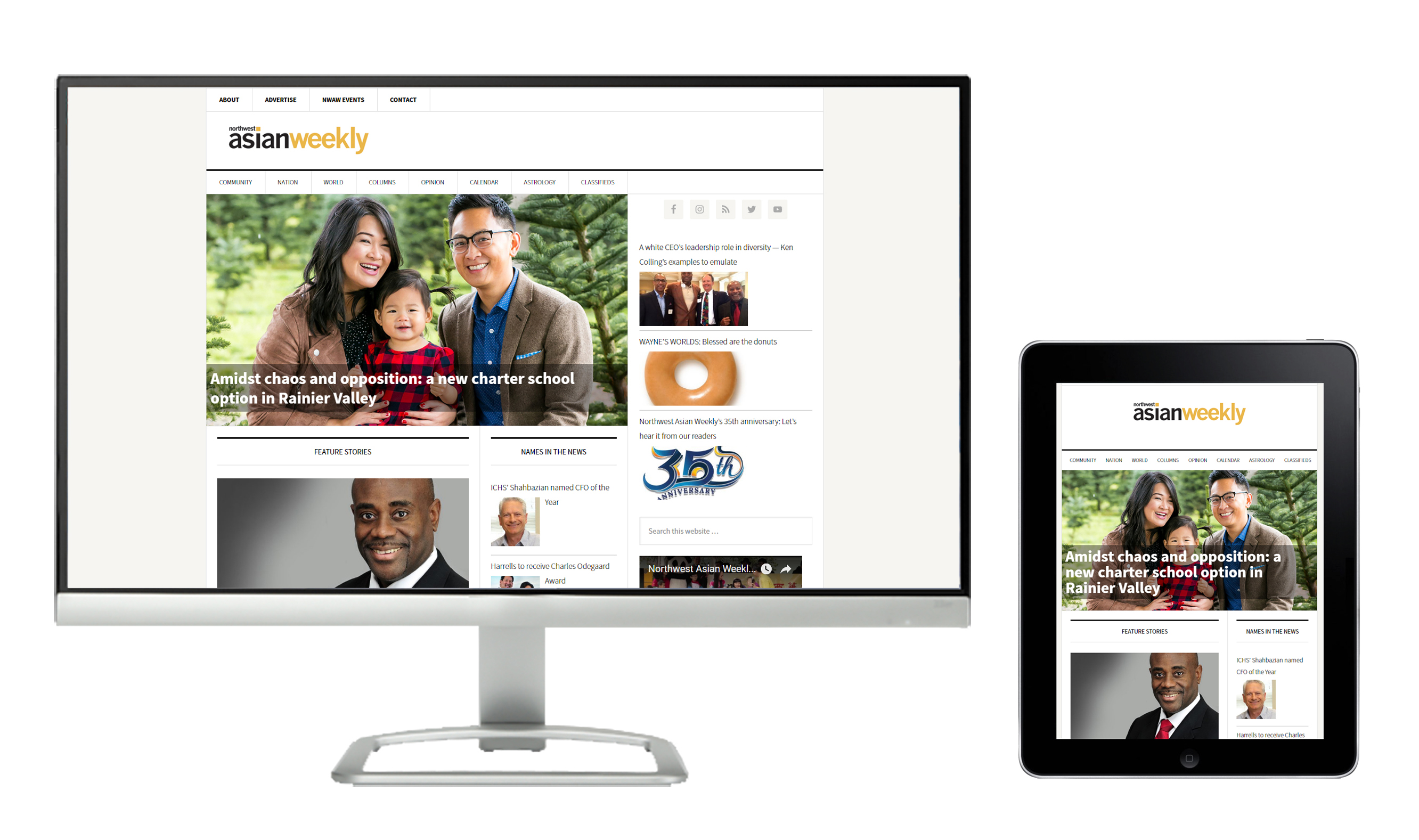 CLIENT
Northwest Asian Weekly is a hyperlocal Pan Asian community newspaper based in Seattle. I was actually editor of this newspaper back in the day, managing its day to day operations, managing its web and print content, and overseeing the production of an issue every week. These days, I manage, market, and organize Northwest Asian Weekly community events and its nonprofit foundation efforts. I also oversee, curate, and produce social media content.
Northwest Asian Weekly is an established brand that is 35 years old, but it has undergone a lot of visual changes over the years and it also has a lot of sub-brands through its nonprofit arm. The challenge is to keep it consistent and also current across different platforms.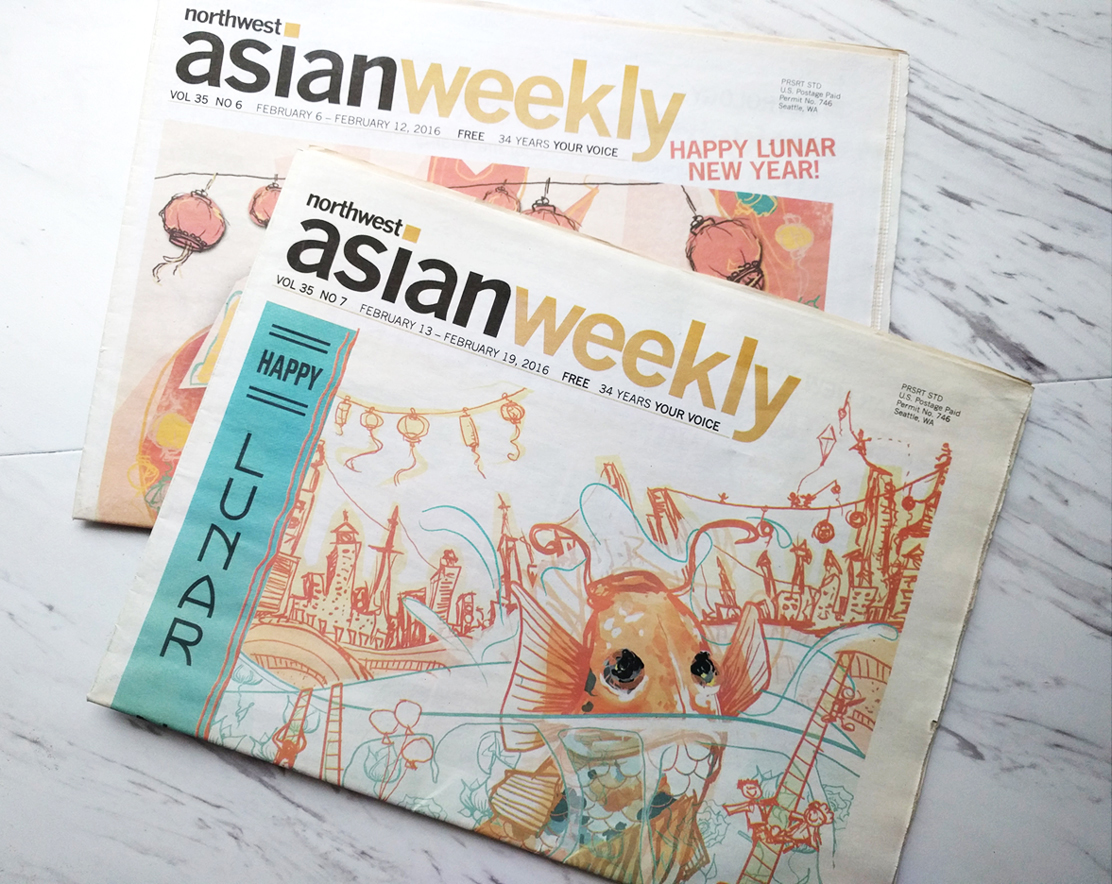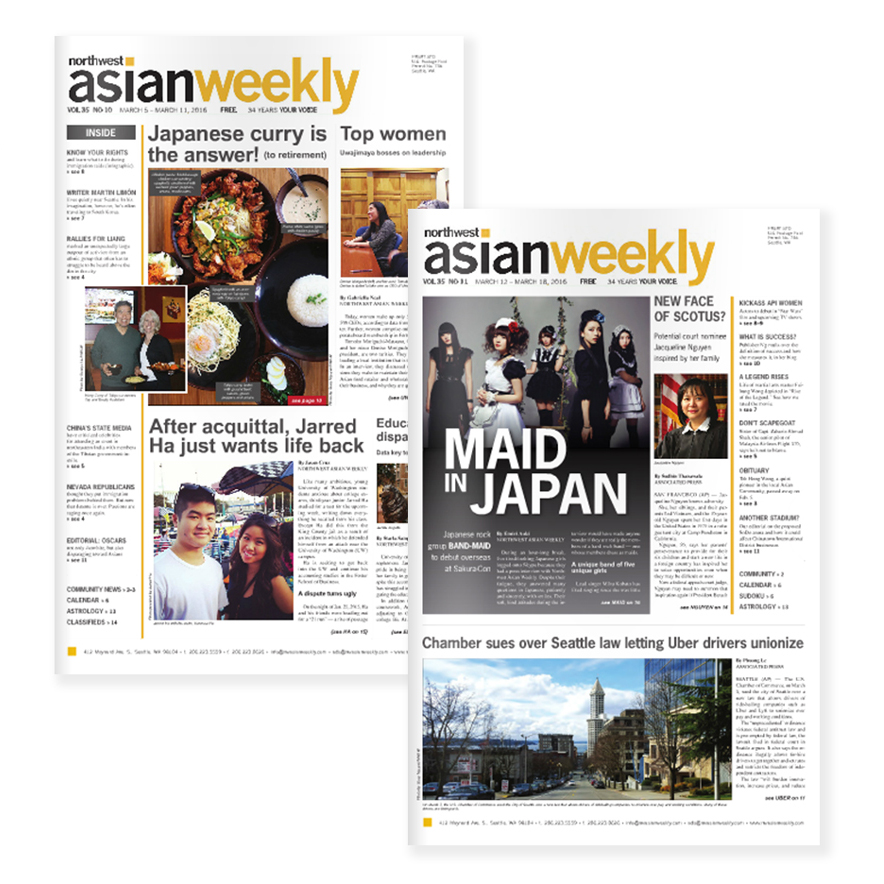 BRAND REFRESH
In 2016, the newspaper website and print publication got a little bit of a design refresh. San Serif fonts were brought in for headlines, special issues had full cover illustrations (that I did), and the website got a new skin. The idea was to keep everything light, with a lot of white space, delineating sections with typography.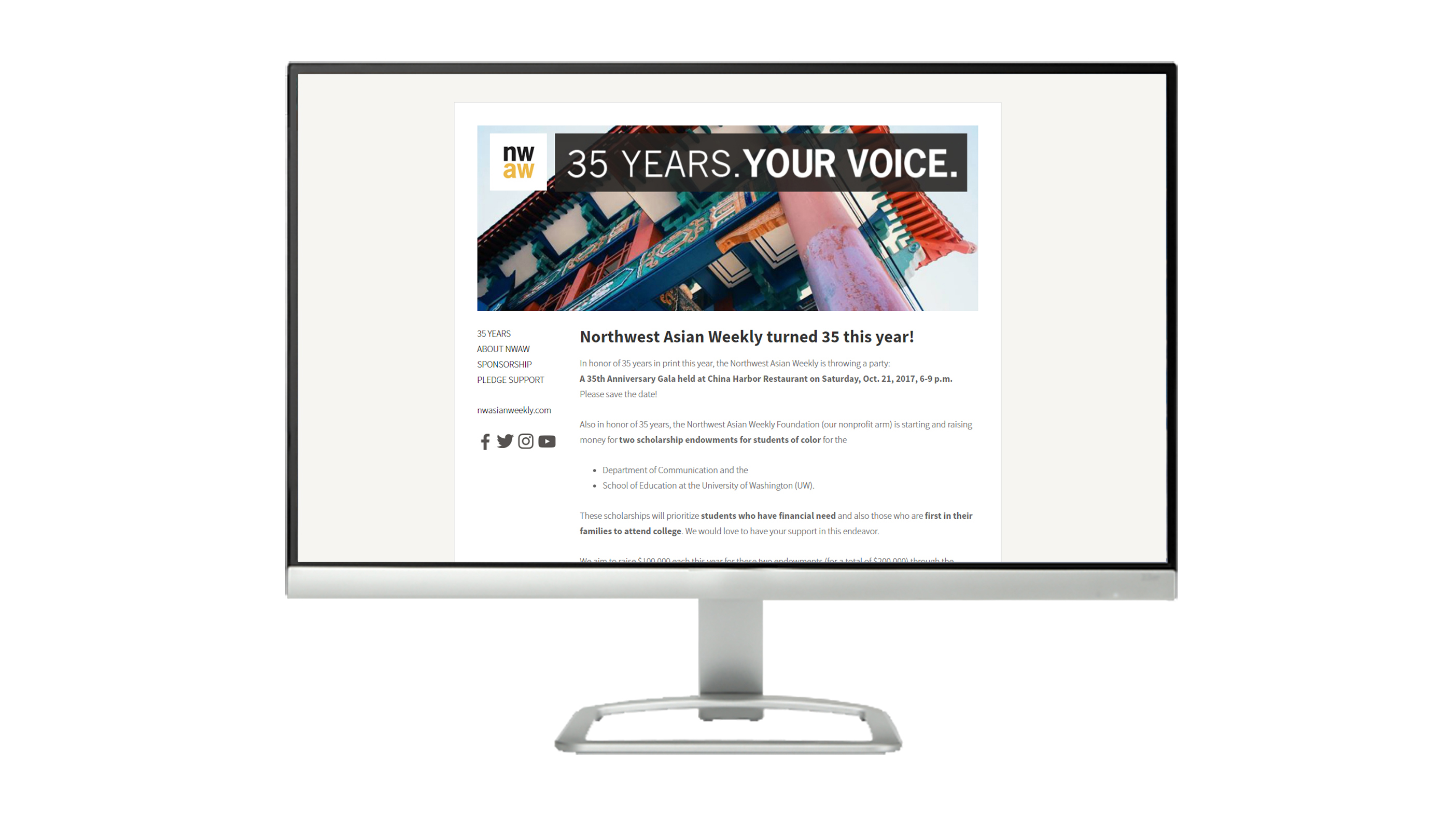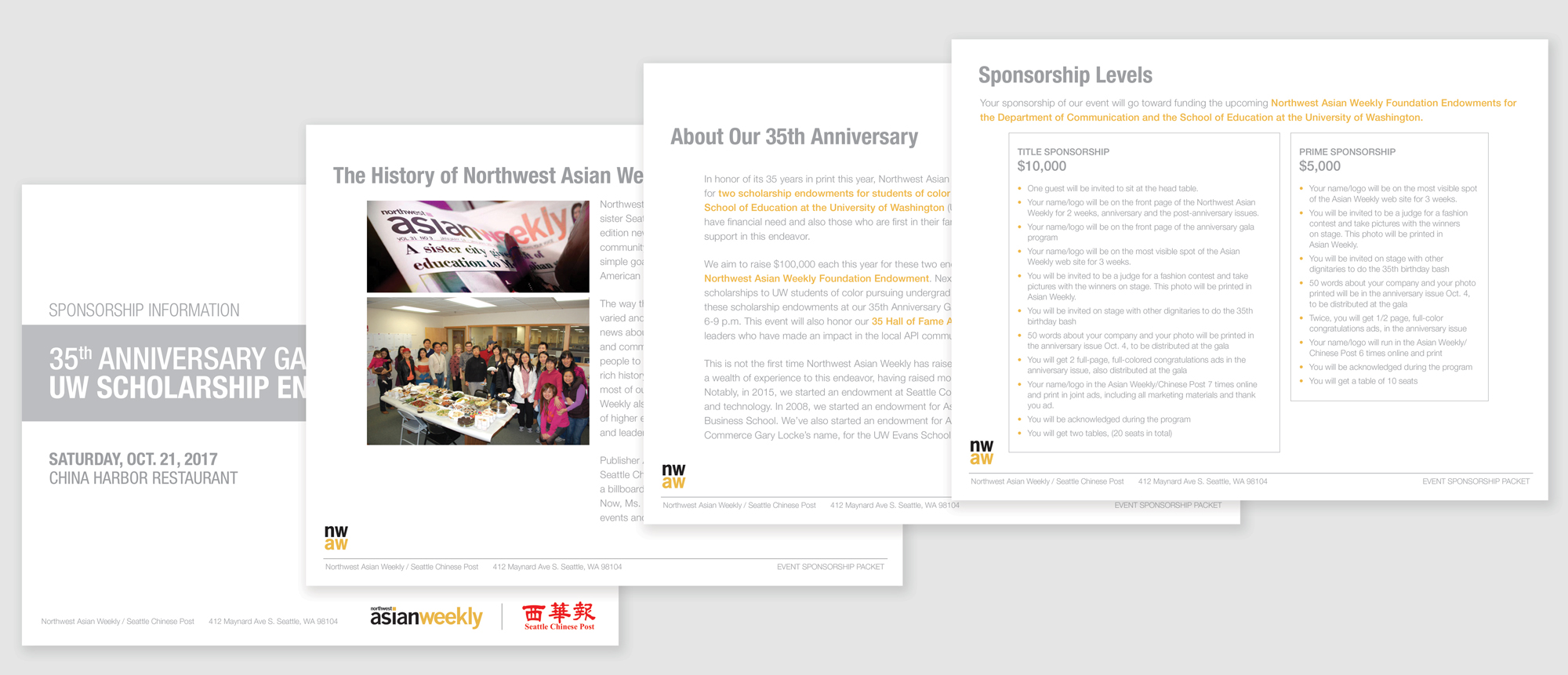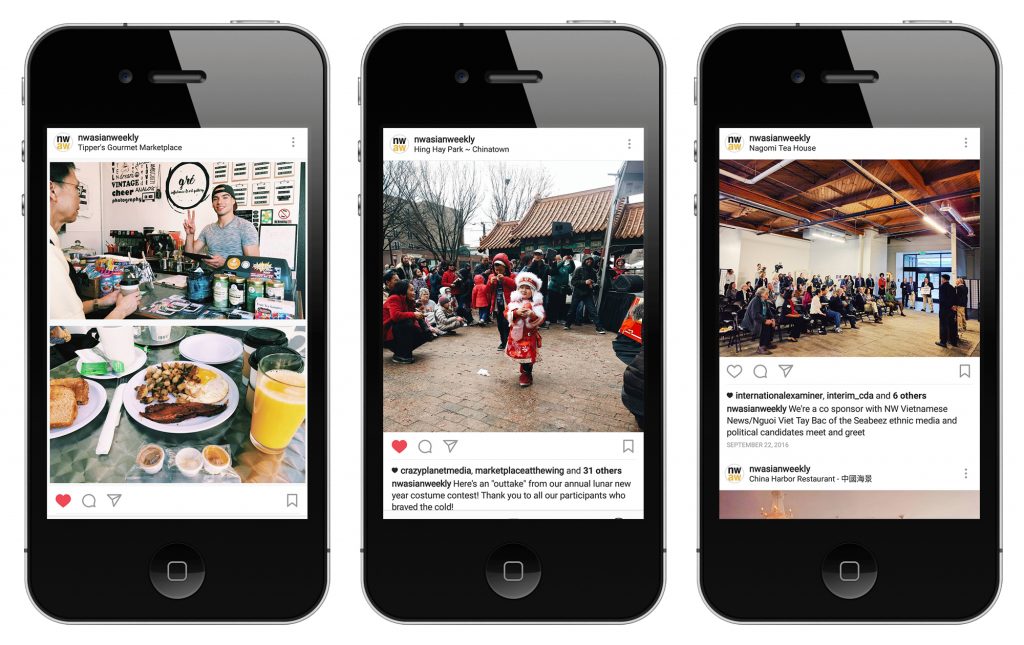 DELIVERABLES — 2016 HIGHLIGHTS
Website refresh
Newspaper design refresh
Event web landing pages
E-ticket links
Email marketing
Video production
Event coordination
Project management
Event sponsorship packet design
Event and social media photography
Social media management

Client:
Categories:
Skills:

CSS
HTML
Illustrator
InDesign
Photography
Photoshop
Premier Pro
Wordpress

Project Url:

Share Project :