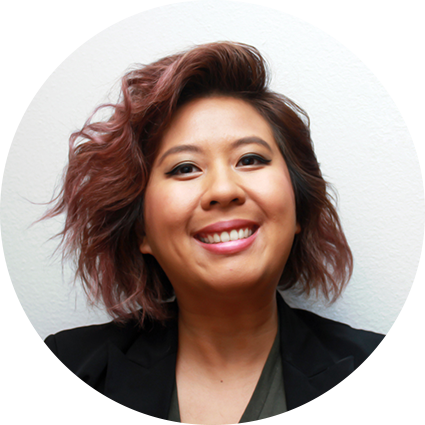 Stacy Nguyen
Stacy (she/her) is a visual storyteller, brand strategist, and artist.
She specializes in a number of things, but her fave things to do are: visual design, illustration, and writing. Stacy is passionate about working with BIPOC communities and crafting narratives around social and racial justice. She has a background in tech and B2B marketing as well as in the nonprofit sector. Stacy is also an award-winning journalist and a former news editor.
In her down time, Stacy enjoys spending days making real simple stuff — like bread. She also likes hanging with and sometimes getting into arguments with her dog, Georgie.